33 LONG PLAY | June 3 to 27, 2022 | Carl Weins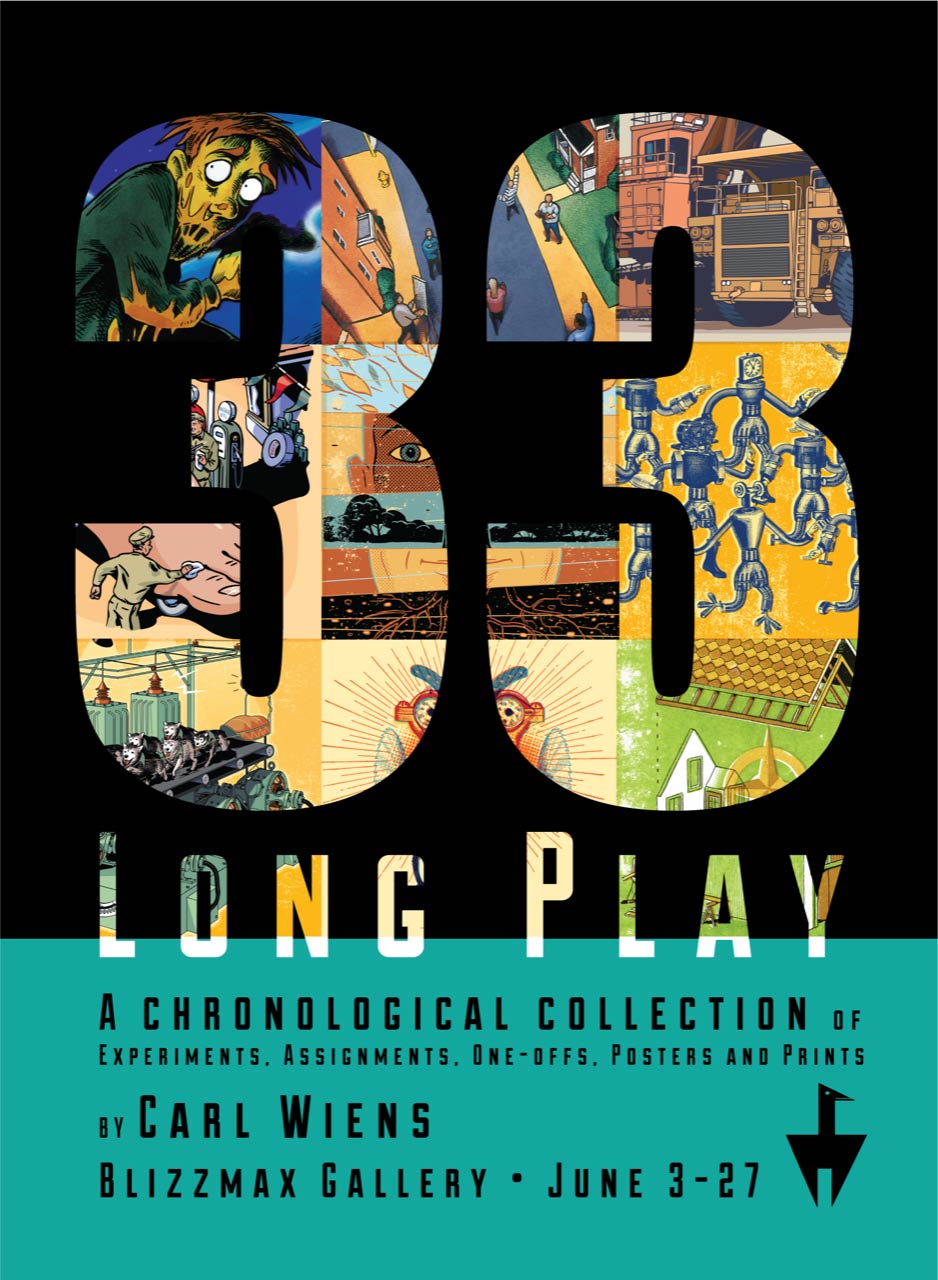 The show features 33 pieces from 33 years as a working artist. It's a mix of asignment work and creative explorations featuring original art and prints.
"Inspiration can be found in so many unexpected places. Over the years, I have worked to bring joy and energy to the art you see in this collection."
– Carl Wiens
 Belleville-based illustrator Carl Wiens has enjoyed a successful career spanning 33 years, producing conceptual illustration for books, newspapers and magazines. He has been published in the New York Times, Wall Street Journal, Time, and Esquire. Carl has explored works in different mediums including screen printing, painting and woodworking and has exhibited work in local galleries.
Carl has a number of children's books including the recently published 'Science of Song' for Kids Can Press, written by Alan Cross. In addition to his art, Carl teaches science and technology-based illustration at Sheridan College where his continually inspired by the dedication and creativity of the next generation of illustrators.